2019-06-03
Welcome to the Company, Let's Go To Budapest!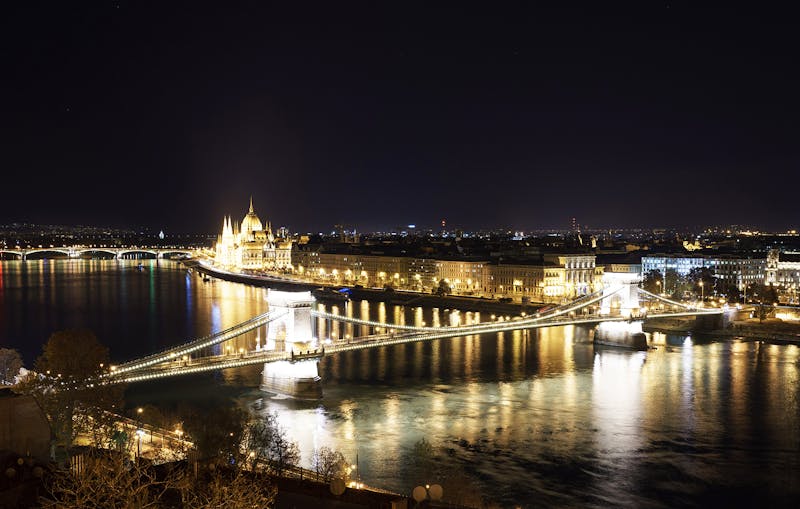 Last September I started working as a project manager at Hyperlab, a remote company that genuinely cares about its employees and the environment. On the first day I sat down with the CEO and COO who introduced me to the ongoing projects. They also gave me my first task - to organize our biannual company meetup that this year would take place in Budapest. I learned a few things that I want to share with you in this post.
When I started planning the trip all I had was a possible date for the trip, and the demand that we were to go by train - to make as little impact as possible on the environment. During my first six weeks at Hyperlab I looked into train routes, airbnbs, hotels, coworking-spaces, restaurants and activities suitable for 15 people who wanted to spend five days exploring and working from Budapest. Six weeks might seem like a lot of time, but between other projects and learning my ways around the office (so to speak) - those weeks went by fast.
I have broken down the planning in steps that I will take you through, before I share a few things I wish I had known before I started.
Step by Step
Learning about Budapest

To get a grip on the city I started googling. I skimmed through tons of guides online and ended up making my own Google map with great spots for food, coffee, beer, as well as cultural and historical landmarks. I shared this with the rest of the company, so that more people could add their tips.

Finding a place to stay

This one turned out to be pretty tough. Mostly because I wasn't sure what I was looking for. I had a hard time finding places that matched the hints I had gotten about what I was supposed to look for. All the A-type choices were already booked, and I didn't really know the company good enough to choose any of the C-type choices I did find. We ended up choosing a big apartment that all of a sudden turned up when me and my bosses were googling. The location was good, and it was nice and clean - but we wish we would have gotten some more privacy and better work spaces.

Booking train tickets

This. Was. A. Hassle.

Trains are run by different companies in different parts of Europe. After reading through a lot of fine text on different train sites, it seemed like Deutsche Bahn would be the best alternative to book through. However, when you book group tickets, you can't book them online. You have to make a request online which is answered through email or by phone.

Not all of us would take the same route, so I divided our trip into our main trip, Copenhagen-Budapest. The rest we booked through SJ and Nettbuss. But, two people would leave early, and this was too much for Deutche Bahn to handle. I think those are the longest email threads I have ever been a part of.

Newly arrived in Budapest.

Everyone's excited!

Being a project manager, risk analysis is in my blood. Therefore I questioned the very short layovers, but Deutsche Bahn seemed to not think that their trains could be late and ensured me the time was enough. They were wrong. Every train was late. Somehow we magically only missed one connection and they gave us tickets for the next train. The information during the ride was very poor though, so even though most of us enjoyed the time spent with each other on the train rides, I was mostly concerned with us making our next connection.

Setting the schedule

A lot happened in our company in 2018. This meant our CEO and COO had a lot on their plate. This is why I was brought in, but as a new member of the team setting the schedule for the meetup was something I couldn't do well on my own. It was pretty hard to find the time to sit down and plan together. We had a general idea from the start, but it wasn't until the last week we set the schedule.

Reservations for dinner and activities

Our company would rather find genuine little spots than big, fancy sit-down restaurants Therefore we decided to only make dinner reservations for the very first night in Budapest. We also wanted to find a place that has a lot of vegetarian options. When my Hungarian colleague heard that his response was, "Yeah, that will be tough. We like meat." He was right. There are many smaller spots with vegetarian or vegan options, but for dinner reservations it turned out to be a quest. However I did manage to find a spot, and it was amazing.

There was another demand from our company heads, that we had to find a place to hold a pétanque tournament. This turned out to be my biggest challenge. I looked through websites, blogs, and Facebook groups, but it turned out to be really hard since I don't speak Hungarian. My lucky break came with our new colleague who happens to be Hungarian. Somehow he managed to find a pétanque enthusiast outside of the city center where we could play. The venue turned out to be quite an adventure, but that is another blog post all to itself.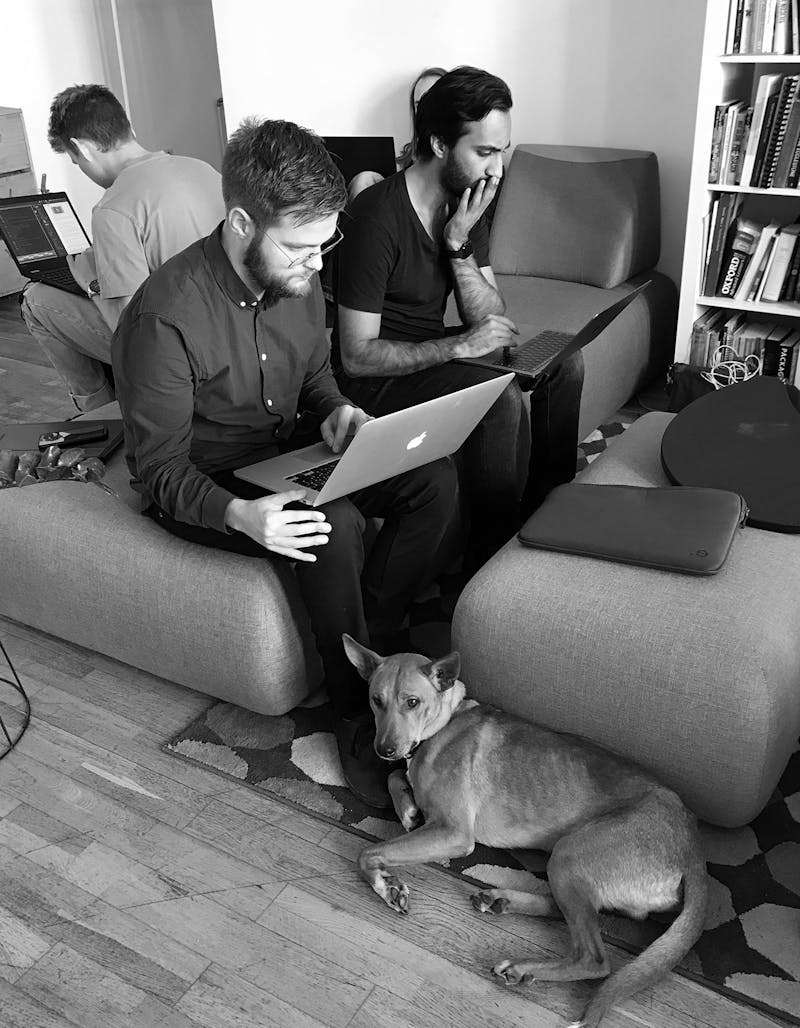 Things I Wish I Knew
You don't have to do it all yourself — include your colleagues early in the process to get their input on what they wish to do on the trip. Who knows — you might have a Budapest expert on the team (or whatever city you are going to).
It is OK to ask for a framework for what type of housing you should be looking for. Again, ask your colleagues what type of housing they would prefer. But when it comes to budget — your boss is the one making the call, not you.
Take the time early in the process to write down the details you need to do your job effectively. This way you won't be wasting time searching for things that were never a real option.
Ask for a schedule early. The sooner you know what your "must haves" are, the better you can plan the "nice to have" activities around it.
If you are switching trains along the way — get a Europass. It is flexible, easy and cheap to get seats for another train if you missed your connection. Also, make time for layovers. The train ride will be much nicer if you make some time to see the cities you pass along the way.
Finding restaurants that fits everybody (tastewise and that has enough space) is tough. Split up. Take advantage of getting to talk closer with different colleagues different days. Bond over similar likes in food, music or whatever else you might find.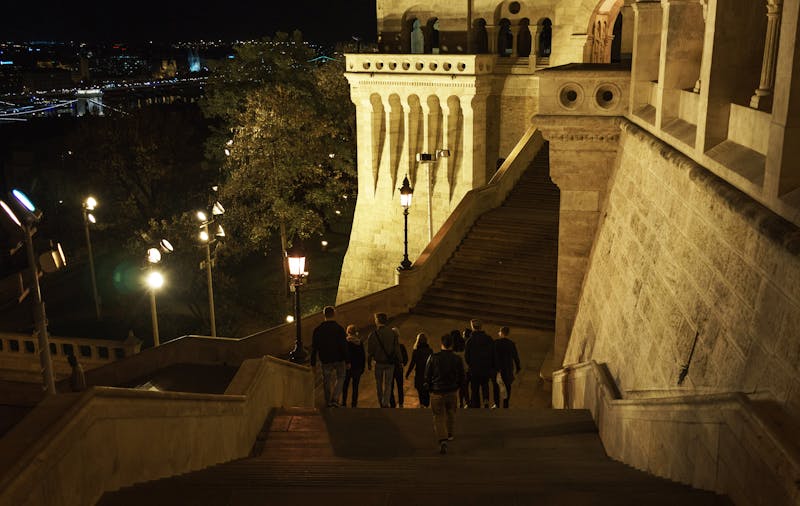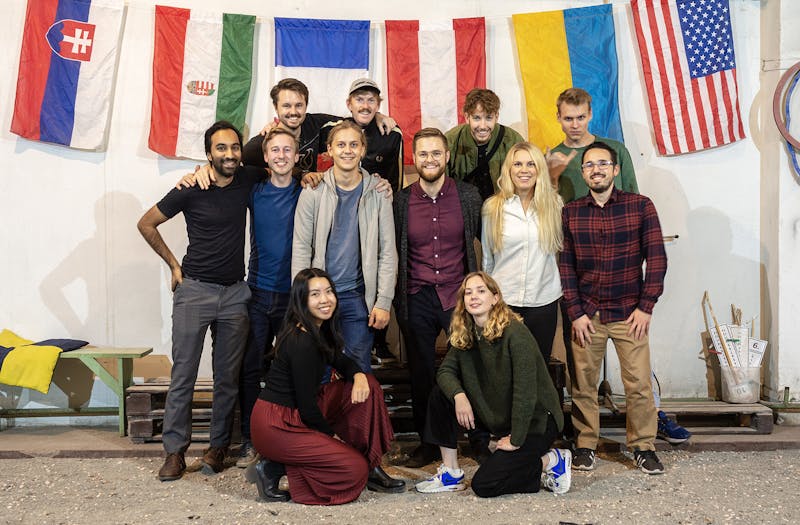 Last But Not Least...
...communicate all the good stuff to your team! Getting to see Budapest while you are working is an awesome opportunity, but don't forget that the main purpose of the trip is to deepen the relationships between coworkers. To have a common goal to look forward to is also a great thing to bond over long before you go on the trip — so encourage people in your coworkers input in the planning and create the best trip possible together!
Skrivet av Elin Sundberg